It's suddenly winter again in Northern California, it's been in the 50's and pouring for the past few days. That's really cold for January here, let alone May, and homes are not well insulated so it ends up being cold everywhere, all the time. Not good. I don't seem to have a good raincoat either, so it's not a fantastic situation.
I saw this fun Miss Sixty one on overstock and thought about ordering it -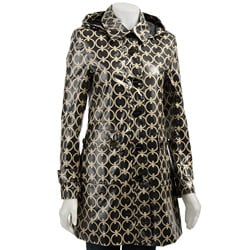 My wellies are solid black, and pretty much everything else I ever wear is a solid color too so I don't think it would look too crazy. And I thought I saw a similar raincoat by Marc by Marc Jacobs the other day too. Hmmm....
But there are also all of these cute bright red options -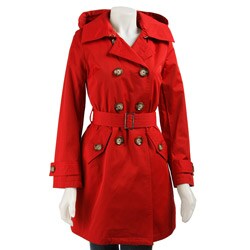 This would certainly brighten up a dark rainy day.