I saw this movie the other night, it was fantastic. Joseph Gordon- Levitt is so adorable (particularly when singing
This Charming Man
, a song not played enough these days if you ask me), as is Zooey Deschanel. I love these Deschanel sisters. As it turns out, the friend I saw the movie with is as obsessed with the show Bones as I am. It drives Greg crazy but Bones seems to have replaced Law and Order as my "I can watch it all day everyday no matter how many times I've seen this episode" show. And there was a crossover actor, the woman who plays the lawyer on the show was in this movie.
Oops, I digress, back to (500) Days of Summer. Everyone has been raving about Summer's clothes in the film, but I have to say I didn't love them. I liked her quirky accesories and she looks gorgeous as always, but her clothes were not always flattering.
I did like this outfit -
The a-line skirt in the photo above is fantastic on her frame. They also go to a wedding and her dress in that scene is amazing -
You can see the top of it above, the color is perfect, the criss cross and v-neck are incredibly flattering, and that leads to a knee-length full skirt, perfection!
The problem arises when she wear pants, they are high waisted with weird details and some seem too short. While it gives the quirky thrift store-vibe which I suppose is what they were going for, it's not good on her pear shaped frame. It doesnt matter that she is tiny and gorgeous, we all still have specific figures that need to be taken into acount...
I would put a pear shaped woman in pants like these: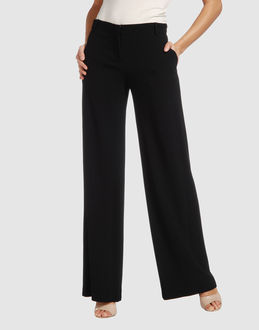 They are great with their wide legs, below is a more affordable version -

And I like these skirts -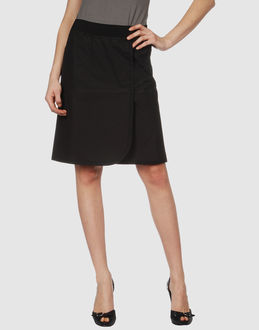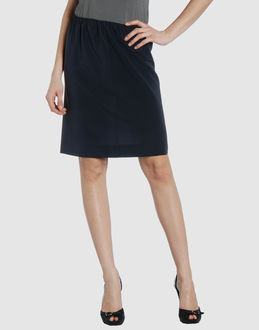 or this Costume National version, and it's Old Navy counterpart -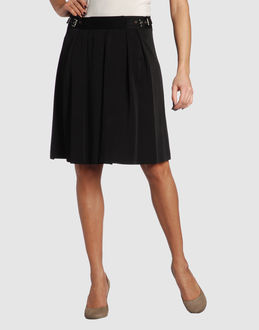 I have a feeling this movie will hold up to several viewings. My last favorite indie romantic movie didn't really hold up to a few viewings - I thought Garden State was so great the first time I saw it, but after watching it a couple of times found the relationship unbelievable and it even got annoying. As I said, this charming man makes it very very watchable...