New York and Co has this great deal right now - buy 1, get 1 free for all pants and jeans. It's definitely worth taking advantage of as Fall approaches.
I really like these glen plaid wide leg trousers -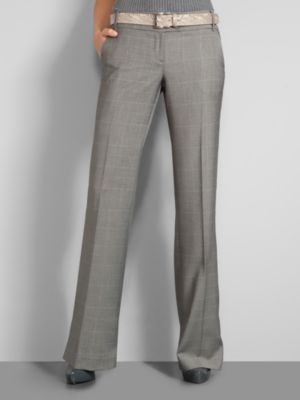 The wide leg is flattering on pretty much every shape, and they come in petite and tall lengths as well.
This small herringbone pattern is also very nice -
I like both light grey pairs, they will work in the last of the summer months, as well as in the Spring.
These straight-leg pants (slightly narrower than the style above) are also a great shape -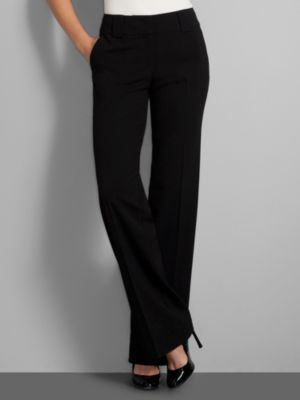 and they come in black and brown as well as this denim version - great for casual Fridays.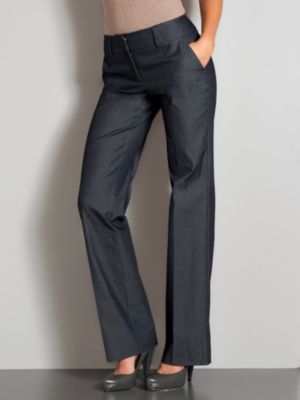 And the sharkskin version are really sharp looking -